Facelift, Fillers, or Lipofilling: Which Is the Most Cost Effective?
Posted January 03, 2023 in Facelift, Facial Enhancement
4 Minute Read:
There's no way around it: while worth it, plastic surgery and cosmetic treatments can be costly. Though the results of cosmetic procedures are transformative and can be beneficial to you, both physically and psychologically, you need to make sure that you are having the right procedure performed. This is especially true (and confusing) with cosmetic procedures for the face, since there are so many different options available to you.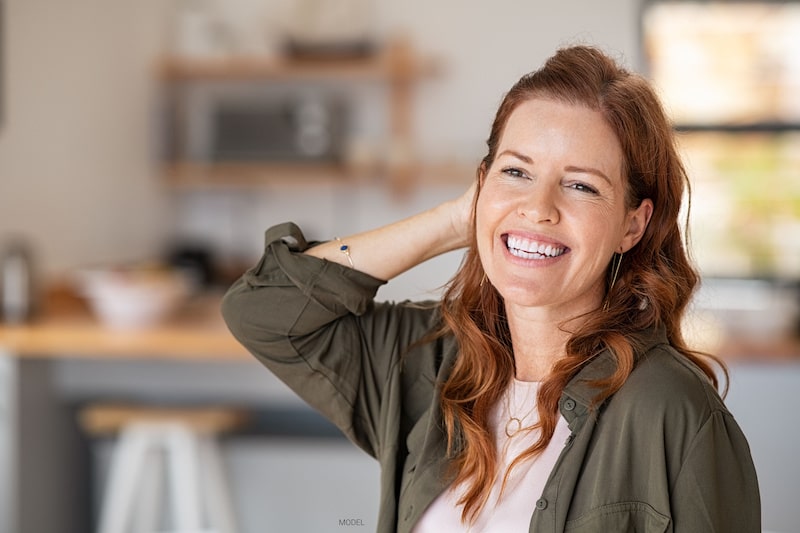 Three of the most common facial procedures include facelift, dermal fillers and injectable treatments, and lipofilling (fat transfer).
And while each of these procedures can offer you stunning results, it is important to take into account which of these procedures is best for your particular needs and which is most cost effective in helping you achieve the facial appearance that can make you smile with pride.
How Are These Procedures Performed?
Facelift
Each year, facelift surgery is one of the most popular cosmetic surgical procedures available to men and women of all ages. Not only does this procedure help to reduce the presence and appearance of wrinkles and fine lines on the face, but facelift surgery also helps to minimize sagging skin on the lower and midface to help you look as young and rejuvenated as you desire.
For this procedure, incisions will be made on the sides of your face, starting near the temples and continuing down to the base of the scalp. Once the incisions are made, Dr. Bonaldi will reposition subcutaneous tissue in the face to give you a more balanced and youthful appearance. Next, excess skin will be excised, and the remaining skin will be pulled tight before the incisions are closed.
Fillers and Injectables
Dermal fillers, like the JUVÉDERM® line of fillers (which includes JUVÉDERM® VOLUMA® XC), help to give patients a more rejuvenated appearance to the face by reducing the appearance of wrinkles and restoring lost volume in various areas of the face. Hyaluronic acid (HA) is the active ingredient in these injectable fillers, which works by attracting and retaining moisture in the skin. So, moisture is collected to even out the skin and plump areas that have suffered age-related volume loss.
In addition to dermal fillers, BOTOX® Cosmetic is a neuromodulator that minimizes the appearance of dynamic wrinkles on the face (these are wrinkles caused by consistent muscle contractions from facial expressions and squinting). BOTOX® Cosmetic uses botulinum toxin-A to block the nerves in the injected muscle from sending signals to the brain. This keeps the muscle from contracting and forming wrinkles and skin creases.
Lipofilling
Also known as fat grafting or fat transfer to the face, lipofilling uses fat that has been removed from another area of your body (usually the abdomen, hips, or thighs) and injects that fat into the face to give a fuller appearance.
For this procedure, liposuction surgery is used to harvest fat from your body. This fat is then processed to ensure that the highest quality of fat is used for the transfer. This processed fat is then injected strategically into various areas of the face to give you that healthy facial aesthetic that you are looking for.
So, Which Option Is Best for You and Your Wallet?
Deciding which facial procedure is best for you can be challenging since facelift surgery, injectable fillers, and lipofilling are all able to successfully address cosmetic issues on the face. However, there are some benefits and drawbacks that must be discussed, especially when trying to decide on the most cost-effective option for you.
While facelift surgery is the most costly option of the three (initially), it is important to understand that the results are long-lasting and can target concerns that the other two options simply cannot (such as sagging skin and tissues).
Though it can't ward off the natural effects of age, your facelift results can be long-lasting which helps it become a cost-effective facial procedure where you get more bang for the overall buck.
However, it needs to be understood that a facelift only addresses the lower two-thirds of the face (from the cheeks to the neck). The upper third can be addressed with a brow lift or eyelid surgery.
What About the Difference Between Injectables and Lipofilling?
Both dermal fillers and lipofilling restore facial volume, meaning that they are more comparable treatments.
Dermal fillers and BOTOX® Cosmetic are the least costly; however, your injectable results will only last a short period of time (generally three to twelve months, depending on the specific treatment). This means that you will need to have continued maintenance treatments to achieve lasting results. Because of this, you can find yourself paying more for dermal fillers than other options in the long run.
Facial fat transfer offers long-lasting results without the need for continuous injections, and it can treat various aging concerns (such as volume loss) that facelift cannot. If you are interested in facelift surgery and lipofilling, you can check our blog out here, which examines these options in a little more detail.
Do You Have Questions About
Facial Procedures in Reno
?
If you are interested in undergoing a facial procedure (whether facelift, fillers, or lipofilling) in Reno, Nevada, then make sure to schedule a consultation with Dr. Bonaldi by calling (775) 238-3051. You may also fill out our online contact form for more information.