Breast Procedure
Breast Implant Removal
---
Breast augmentation is one of the most requested procedures by women, and it has gained popularity because attractive, voluminous breasts help many women feel feminine.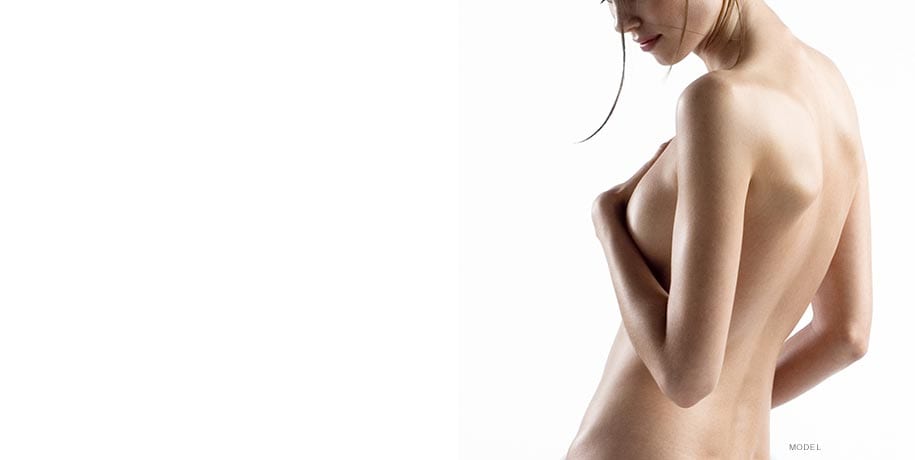 Many breast augmentation patients believe it is required to have breast implants replaced every 10 years; however, that is not always the case. If a patient is happy with how her implants look and is not having any complications, she does not need to replace or remove her implants. However, breast augmentation patients should be aware that certain complications may require breast implant removal or replacement. Breast implant removal is also performed for women who decide for one reason or another that they no longer wish to have breast implants.
Benefits
Restores the natural breast shape and size
Can correct breast implant complications (implant rupture, malposition, capsular contracture, etc.)
Provides a more flattering breast size for the patient's physique
Candidates
Women who no longer want their breast implants because of complications, lifestyle changes, or medical concerns may be ideal candidates for breast implant removal. It is important that patients are in good health, are realistic in their expectations, and do not have any serious medical conditions. The best patients are nonsmokers or are willing to quit two weeks before their surgery and throughout the recovery process.
Procedure
Breast implant removal is performed using general anesthesia as an outpatient procedure and takes 30 to 60 minutes. Typically, the breast implants are removed using the original incision site that was used during breast augmentation. The implants are removed, and the breasts are restored to provide a natural breast shape. Some patients may choose to also undergo a breast lift to correct breast sagging caused by aging, weight loss, or pregnancy. The incisions are closed using sutures, and patients can return home following their procedure.
Recovery and Results
After surgery, there will be approximately one hour of recovery time before patients can return home. Most patients can return to work and normal activities within two or three days, but swelling and bruising may last up to three weeks. Your plastic surgeon will provide you with post-surgical instructions for recovery and how to care for surgical wounds. Patients should avoid the sun and strenuous activity while their incisions are still healing. Although there may be some scarring, incision lines will fade and become less noticeable over time. Full results can be seen within three months once the residual swelling has subsided. The natural breast shape and size will be restored. Results will depend on the patient's level of healing and body type. Most patients are happy with the results and how their breasts complement their entire figure.
If you are interested in breast implant removal, schedule a consultation with Dr. Bonaldi today! He is a board-certified surgeon who is skilled and experienced in many breast surgery techniques. Contact us by calling (775) 828-7400 or by filling out our online contact form.