Injectables
Kybella®
---
As the body ages, many people notice that stubborn fat becomes more prevalent and harder to target even with a nutritious diet and exercise regimen. The face is one of the most noticeable areas where some people develop fatty tissue that is unresponsive to a healthy lifestyle. Facial fat, especially when it develops beneath the chin, is often annoying since it can make someone look older and heavier than they are. Also referred to as a "double chin," submental fat (moderate to severe fat below the chin) is a common issue many people would like to target. We all live busy lives and would like to see more non-surgical options. KYBELLA® is a prescription medicine used to improve the appearance of fat beneath the chin without surgery.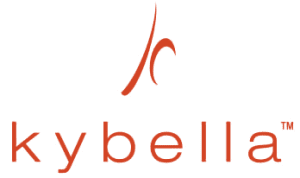 Benefits
Non-surgical reduction of submental (under-chin) fat
Destroys fat cells permanently for long-lasting results
Minimal downtime; patients can resume normal activities immediately after treatment
Safe and effective treatment of stubborn submental fat
Procedure
KYBELLA® contains synthetic deoxycholic acid, which is a naturally occurring molecule in the body that works by breaking down and absorbing dietary fat. Before undergoing KYBELLA® injections, you will need to discuss your medical history and goals with Janet DeWitt, RN. It is of particular importance to mention any medical conditions you have, including if you:
Have had or plan to have surgery or cosmetic treatments on your face, neck, or chin
Have had or currently have any medical conditions involving the neck area
Are pregnant or plan on becoming pregnant
Have had or currently have trouble swallowing
Once you have decided that KYBELLA® is the right treatment for you, the injections can be administered in-office. Multiple injections will be made into the fatty area beneath the chin to help dissolve unwanted fat. Depending on the amount of correction needed, some patients may require more than one treatment.
Recovery and Results
Patients can return to work and regular activities immediately following KYBELLA® treatment. Most patients experience swelling, and may have bruising, pain, numbness, redness, and hardness in the treatment area. Any side effects should dissipate within a few days. By this time, patients will notice a significant reduction of fullness beneath the chin. Once destroyed, the fat cells can no longer store or accumulate; therefore, the fat that is removed will remain permanently gone. Patients can enjoy their newly improved chin and jaw profile without ever having to go near any scalpels or knives. With a healthy lifestyle, patients can enjoy their newly defined face for many years!
To learn more about KYBELLA® and what it can help you achieve, schedule your consultation with Janet DeWitt, RN today! She can examine your goals and facial anatomy to help you decide on the best treatment. Contact us by calling (775) 828-7400 or by filling out our online contact form.