Laser Treatment
Halo™
---
Radiant Skin – Minimal Downtime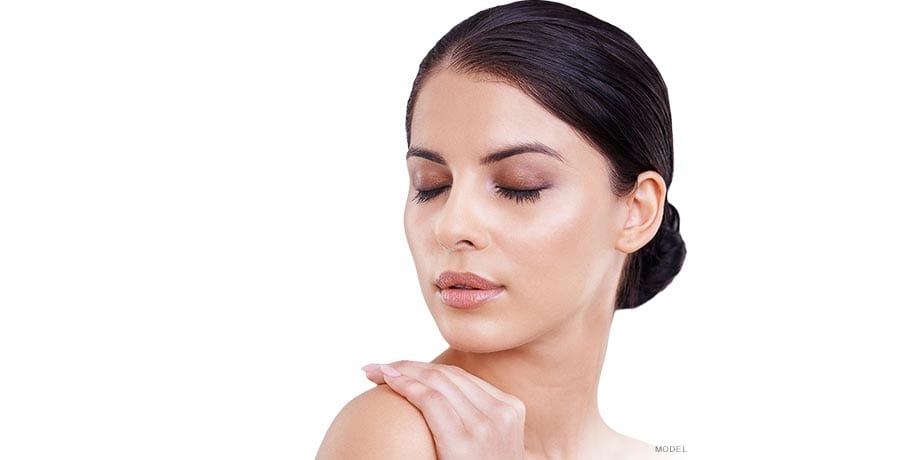 Halo™ is a revolutionary hybrid fractional laser treatment that restores your skin's youthful glow as it repairs years of damage from the sun as well as from the natural aging process. Whether you experience mild or severe skin issues, Halo™ can treat these concerns by combining both ablative and non-ablative wavelengths into one all-encompassing treatment that is sure to leave your skin looking renewed and glowing. Get exceptional results with minimal downtime from Halo™.
Benefits
Improves skin tone and texture
Minimizes fine lines and wrinkles
Reduces pore size
Evens out skin discoloration
Requires minimal downtime
Candidates
Treatment with the Halo™ hybrid fractional laser is customizable so that we can target your unique skin concern. Patients who choose Halo™ experience significant tone and texture irregularities, skin discoloration, enlarged pores, or fine lines on their face, neck, and upper chest. Most candidates are in their 30s or older; however, even younger patients can benefit from treatment with Halo™. Candidates should be non-smokers and have realistic expectations of their results.
Halo™ Procedure
Halo™ treats damaged skin on the face, neck, and chest with very little discomfort and minimal downtime. This outpatient procedure begins with the application of a topical anesthetic to promote comfort. From here, your face or treatment area will be targeted section by section by your laser technician, who will roll the Halo™ handpiece over the skin in a crisscross pattern. The Halo™ handpiece administers both ablative and non-ablative energy wavelengths combined with dynamic thermal optimization (DTO) to ensure safe and even treatments. Most patients liken the feeling of a Halo™ treatment to that of a mild sunburn. You may require one or multiple treatments, depending on your skin's needs and your desires.
Recovery and Results
The Halo™ hybrid fractional laser offers intense skin renewal with minimal downtime. Patients can expect a total downtime between two and six days; during this time, slight swelling and bronzing will be visible. Your skin should begin to peel by day three or four to reveal new, healthy, and youthful skin. It is recommended that you keep your skin protected for the first 24 hours; however, after that time, you can apply makeup and participate in your normal activities.
With the Halo™ hybrid fractional laser, you will see noticeable improvements in tone, texture, discoloration, fine lines, and pore size. Results are often visible after two to five days but will continue to improve over time as the skin's natural healing response is triggered. Results are known to last for several years when paired with continued skin protection.
If you are interested in learning more about treatments with Halo™, contact Dr. Louis Bonaldi to schedule in Reno, NV your consultation by calling (775) 828-7400.