Injectables
Voluma XC
---
Age-related loss of volume from the midface is a common aesthetic concern. Cheeks flatten and become gaunt, nasolabial folds between the nose and the mouth develop and deepen, and facial skin begins to sag. JUVÉDERM VOLUMA® XC offers non-surgical rejuvenation of the midface and treats age-related volume loss and wrinkles. This injectable filler returns plumpness and suppleness to the cheek area.
JUVÉDERM VOLUMA® XC is approved to correct midface volume loss in adults over the age of 21.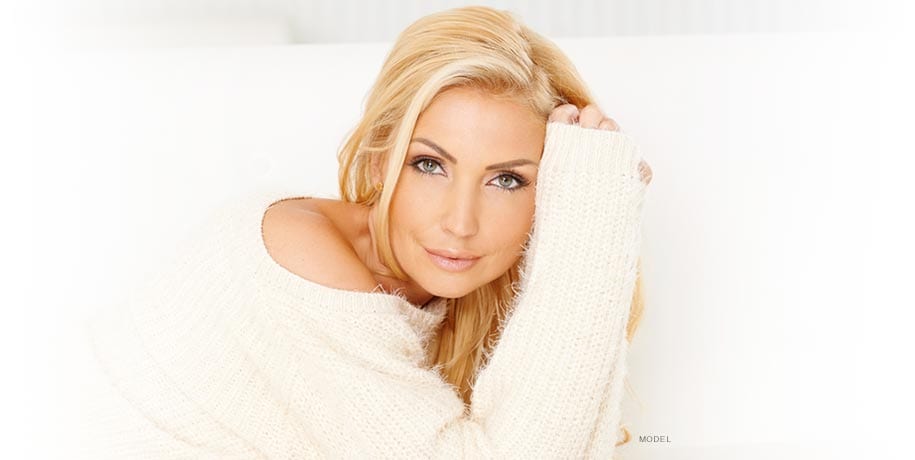 Benefits
Creates a more youthful appearance
Fuller cheeks
Reduction of nasolabial folds
Smooths visible wrinkles
Instant results
Non-surgical
No downtime
Little to no pain
Long-lasting rejuvenation
Procedure
JUVÉDERM VOLUMA® XC injections are tailored to the patient. The amount of JUVÉDERM VOLUMA® XC used will depend on what is needed to restore desirable contours to the midface. One of our aesthetic nurse specialists will discuss your options with you and explain what you can expect for your treatment during your consultation.
A topical anesthetic is applied to the midface. JUVÉDERM VOLUMA® XC contains small traces of lidocaine for comfort during and after the injections. The filler is injected deep into the facial tissues around the cheeks and nasolabial folds to restore volume. Injections only take a few minutes, and you can drive yourself home immediately following treatment.
Recovery and Results
JUVÉDERM VOLUMA® XC injections are non-surgical. Patients can return to work and their normal activities right away but should take a break from strenuous exercise for a day. Temporary side effects from JUVÉDERM VOLUMA® XC include mild to moderate bruising or firmness. These side effects should resolve within a few days.
The restoration of facial volume is immediately noticeable after the injection. JUVÉDERM VOLUMA® XC offers temporary relief from midface wrinkles and the restoration of facial volume. This injectable treatment provides results for up to two years, but, like all fillers, it will eventually be absorbed by your body. Treatments can be repeated as needed to restore and maintain results.