FAQs
---
FAQ – SURGERY
1) Can I get a ballpark pricing for my surgery?
If there is a specific surgery you are interested in we can give you a ballpark price for Dr. Bonaldi's fee's only that does not include anesthesia or operating room costs. The pricing may change once you have consulted with Dr. Bonaldi about your agreed surgical procedure.
---
2) Why are some plastic surgeons more expensive than others?
Some plastic surgeons have more credentialing and experience than others and should be board certified by The American Society of Plastic Surgeons (ASPS) and/or the American Aesthetic Society of Plastic Surgeons (ASAPS).
The amount of years a plastic surgeon has been performing surgeries and how many of those surgeries they do yearly can determine pricing between doctors. Typically, more experienced doctors charge higher fees for their expertise.
---
3) What is the difference between local and general anesthesia?
Local anesthesia refers to the injection of lidocaine to numb the area to be operated on, but can also include "twilight sleep" sedation through an IV. General anesthesia completely sedates the patient throughout the entire procedure.
---
4) Why can't I have the same facelift or surgical procedure as my friend?
Every patient has their own predominate indications for a facelift and other procedures which may mean the surgery your friend had is not the right choice for you. Dr. Bonaldi's goal is for you to have the best outcome possible and will explain the difference to you in the consultation.
---
5) How long do I have to wait to book my surgery after my consultation?
If you have a very specific time frame in mind for surgery, you should call the office to book your consultation at least 2-3 months in advance to your ideal surgery date. Dr. Bonaldi operates on Monday and Wednesday and sees patients in his office for consultations on Tuesday and Thursday. He does not work on Friday. You are also welcome to book surgery at the time of your consultation. We are unable to "hold" surgery time until you have seen Dr. Bonaldi in person.
---
6) How long will my surgical recovery be?
Please see your specific surgical procedure on our website for recovery time.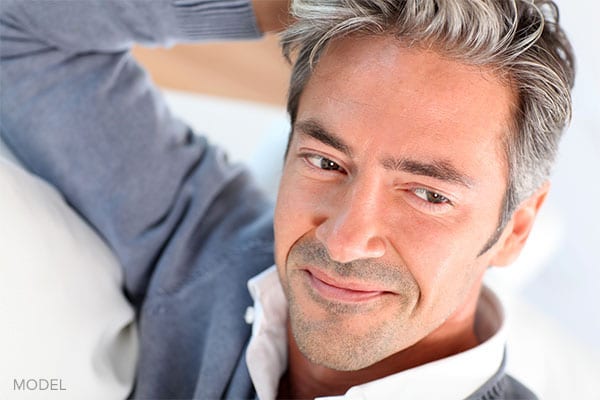 FAQ – SKINCARE
1) How many chemical peels will I need to achieve my desired goal?
This will depend on your expectations, downtime limitations and type of peel that you and your Aesthetician determine is the best option to reach your goals.
---
2) What is the cost of chemical peels?
Our peels range in price from $150.00 to $250.00.
---
3) Do you offer a discount if I buy and schedule more than one chemical peel?
Yes, we offer a discount if you purchase 3 or more peels. Often we have discounts for a series of peels that will also include some of our most popular products. Please visit our website for monthly specials or "like" us on Facebook for the most updated discount promotions.
---
4) Which treatment will give me the best results for achieving my desired goal?
During your complimentary consultation with a senior Aesthetician, we will design a personal treatment plan that is specifically based on your skin needs. This most often includes physician based skin care products in addition to treatment options.
---
5) Will there be any preparation time or product protocol before or after my chemical peel or laser treatment?
Yes, The protocol for each laser and chemical peel is specific to each treatment. For your optimum result, we will consult with you and write down instructions for your home care routine for both before and after each treatment.
---
6) Are the chemical peels uncomfortable, do they hurt?
Each treatment has a varied treatment reaction. This will be discussed prior to your treatment appointment so you will know what to expect.
---
7) How much time do I schedule between chemical peels?
This depends on the peel that you have chosen, what your goal is and how aggressive you would like to be. This will be discussed during your first treatment, or at consultation.
---
8) How much "down time" should I plan for?
Depending on the peel you choose, you may have anywhere from no down time to possibly 4 to 6 days of peeling time.
---
9) What is Hydroquinone and why would I use it?
Hydroquinone is most commonly referred to as a "bleaching cream". We would prescribe this product for most patients who have areas with hyperpigmentation (brown spots) that they would like to correct.
---
10) What is Retin-A and why would I use it?
Retin-A is prescribed for a number of skin problems and concerns. It is used to help heal and control most types of acne, it helps to reduce fine lines and wrinkles and correcting hyperpigmentation issues. Retin-A will increase cellular turnover and works at the cellular level to improve your skin's overall health and appearance.
---
11) Which is my better choice, a chemical peel, a laser treatment or surgery with Dr. Bonaldi?
This is a question that would be best addressed in your personal consultation with either Dr. Bonaldi or our one of our medical aestheticians. For most of our patients, the choice they make is dictated by their desired result, recovery time, and personal finances.
---
12) I am planning to lose weight and I'm excited to have a surgical procedure with Dr. Bonaldi, what should I do?
You should lose your desired amount of weight first then schedule your consultation with Dr. Bonaldi for best results.
---
FAQ- BOTOX® AND INJECTABLES
1) What is the difference between BOTOX® and filler?
We develop lines on our face for two reasons. The first are "dynamic lines" caused by the muscles contracting under the skin. An example of these are "frown lines" and "crow's feet". BOTOX® Cosmetic causes the muscle not to contract in the area it is injected and thereby, decreasing the lines. The other type, "static lines or folds", are caused by a loss of fat, collagen and elastin in our skin. Fillers, such as JUVÉDERM®, Voluma, and Vollure give volume to help restore a youthful appearance.
---
2) How does BOTOX® lift the brow?
The muscles in our body all have opposing muscles. As example is the arm, the bicep pulls up and the tricep pulls down. In the forehead, the glabella and corrugators pull down and the frontalis pulls up. By placing botox in the glabella and corrugator, the frontalis is allowed to pull up without opposition.
---
FAQ-LASER
1) Which laser has the least amount of downtime?
The Broad Band Light (BBL) for brown spots and redness has the least amount of downtime which is 1-2 days. However, this may not be the right laser to correct your issues. A complimentary consultation with one of our experienced laser technicians will help determine the best option for your needs.
---
2) How much downtime for hair removal?
Depending on which area of the face or body that is treated, you could have some pinking of the skin for 1-2 days. We give you a post care cream to take home with you.
---
3) Which laser treats wrinkling and laxity and how much downtime is associated with it?
Our new HALO by Sciton laser offers 3 different levels of treatment. The downtime can be between 5-7 days. Your laser technician will help determine the best option for you at your consultation. See the HALO section of our website for more information.
---
4) Which laser treats my brown spots, hyperpigmentation or redness?
The BBL treatment is the go to procedure for these issues.
---
5) Can my neck, chest, arms and hands be treated?
Yes, we often use the HALO or BBL which are all FDA approved for treatments on the body.