Get to Know
Our Team
---
Sunali Patel, DNP, APRN, FNP-C
Aesthetic Nurse Injector/CoolSculpting®
Sunali Patel DNP, APRN, FNP-C is a Board-Certified Nurse Practitioner with her Doctorate in Nursing Practice. She holds Bachelor's degrees in Chemistry, Psychology and Nursing which she completed in Missouri, and obtained her doctoral degree at Creighton University. Sunali's goal is to work in partnership and collaborate with her patients to address a full array of aesthetic concerns, in order to achieve aesthetically pleasing and natural results which will ultimately accentuate their own beauty. Whether it be injectables such as BOTOX® and Fillers, Coolsculpting®, or Genius® RF Microneedling, Sunali individualizes the treatment plans so that each patient receives a tailored approach, unique to their desired outcomes. Her aim is to educate and make sure each person will feel comfortable and confident with the high-quality care she will be providing to them. In her spare time, Sunali loves to travel, spend time with family, and get creative with painting and drawing. Sunali is passionate about the field of aesthetic medicine as it is the perfect combination of art and science.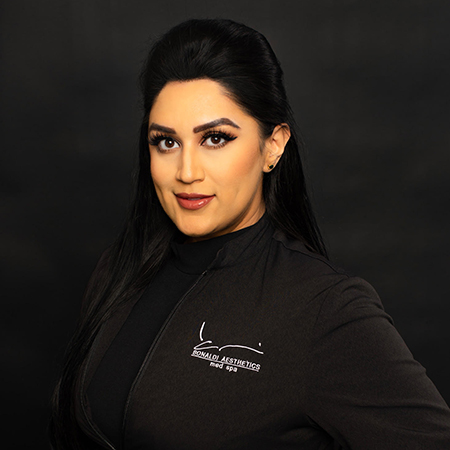 ---
Kalli Mannos, PA-C
Physician Assistant (PA-C), Aesthetic Injector, Surgical First Assist
Kalli is a Physician Assistant who works both in our med spa and the surgical center and operating room assisting Dr. Bonaldi with his surgical procedures. Kalli graduated with her master's degree in Physician Assistant Studies from Touro University Nevada in 2012. As a surgical PA, Kalli has assisted in thousands of surgeries in plastic surgery and orthopedic specialties. At Bonaldi Aesthetics she puts her steady hands to great use as an aesthetic injector of BOTOX® and Juvederm® as well as performing other non-surgical procedures. Her conservative and precise injection techniques lead patients to a natural, beautiful, and refreshed look. Kalli is a mom of two cute little boys, and her perfect day is a round of golf with her husband, then beach in Hawaii!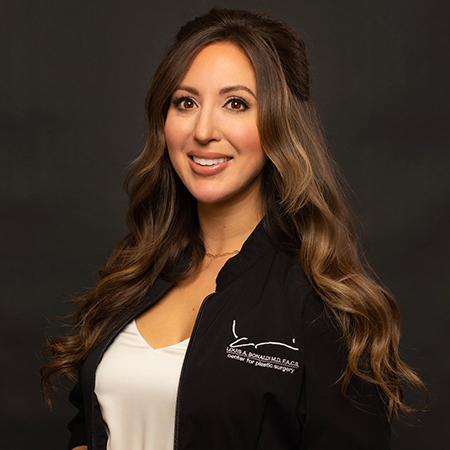 ---
Adrianne McKennie, RN, BSN
Aesthetic Nurse Provider
Adrianne brings more than a decade of experience as a nurse injector to her patients. Adrianne also practiced in critical care nursing for years in the Post Anesthesia Unit (PACU) caring for patients after surgery. She is extremely passionate about her patients and exceeding their wants and needs. Adrianne's love for aesthetic nursing is always evident and shines through in her work! In addition to injectables, Adrianne performs other aesthetic treatments including RF Microneedling and CoolSculpting. Adrianne grew up in Northwest Reno and received her bachelor's in nursing from the University of Nevada, Reno. Being a local Nevadan, she loves everything that the outdoors offer here in beautiful Northern Nevada. Adrianne is an avid snowboarder, camper, hiker, and loves being outside in general. She is a competitive athlete, and when she is not training or working, she enjoys spending time with her family.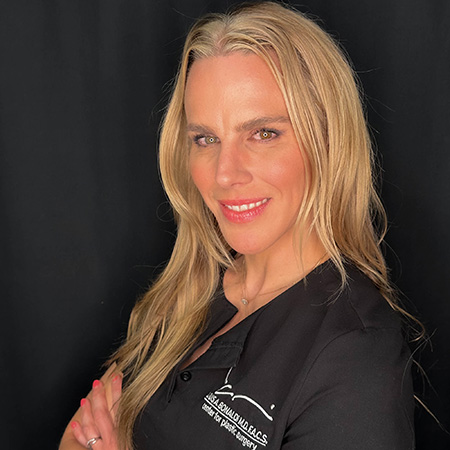 ---
Traci Seeliger RN, BSN, CNOR, RNFA
Surgical First Assist
Traci has 30 years of surgical nursing experience. She was born and raised in Reno, Nevada, and attended the University of Nevada, Reno, Orvis School of Nursing. Upon graduation, Traci went directly into the operating room nursing for 15 years at Saint Mary's Regional Medical Center where she became the Clinical Lead of Open-Heart Surgery. When Traci started her family, she wanted to become a provider in aesthetics. She was interested in helping others feel beautiful about themselves. Traci has now been doing Plastic Surgery for 15 years and first assists Dr. Bonaldi during surgery. Traci loves time with family and friends, traveling, mountain biking, skiing, snowmobiling and live music.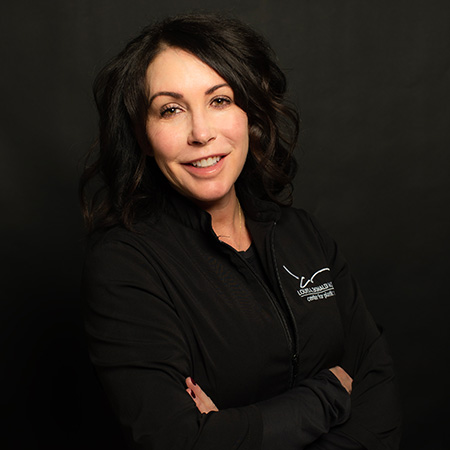 ---
Karen Cate
Surgical Nurse
Karen has 18 years of nursing experience. Karen began her career in a medical spa where she provided aesthetic injections, laser treatments, and nutritional counseling. Her nursing career eventually turned to the field of orthopedic and general surgery which also included cosmetic surgeries. Karen is passionate about caring for patients from the beginning to the completion of their surgical experience. Karen has an extensive background in preparing patients for surgery, assisting the surgeon in the operating room, and providing post-surgical care.
When Karen is not working as a nurse, she enjoys training for marathons, biking, weight training, travel, and above all spending time with her two young grandsons.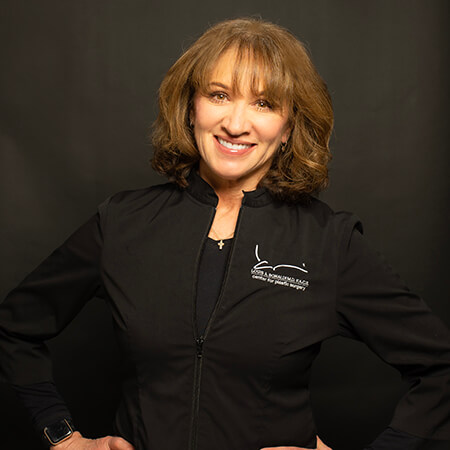 ---
Jamie Compilli
Medical Aesthetician/Laser Technician
Jamie has over 18 years of experience with an extensive background in Advanced Medical Aesthetics focusing on treatments and lasers for skin rejuvenation and optimal skin health. Jamie was fortunate to be trained by Dr. Patrick Bitter Jr. who was the developer of the acclaimed Sciton Forever Young Broadband Light (BBL) procedure. Her goal is to provide her clients with the best treatment plans to transform their skin and enjoys attending preceptorships to keep up with the newest technology. Whether its skin laxity, texture, sun damage, or acne your treating, better skin is attainable. Her personal favorite treatment is the Broadband Light (BBL)/Halo Laser combination. When not at work one can find her with her husband exploring off road trails with their two dogs, family and friends.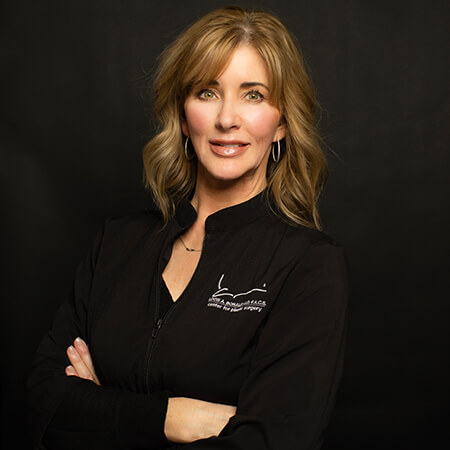 ---
Ali Arnold
Medical Aesthetician/Laser Technician
Ali has nearly 20 years' of experience in the medical field having worked for three well-known plastic surgeon's office in Reno, Nevada. In addition to her cosmetic experience, Ali's background includes post-surgery care for both plastic surgery and injury patients. Ali is passionate about her patients' needs and achieving their skin care goals with personalized treatment plans. Her extensive background in skincare, lasers, and product knowledge has resulted in significant success and outcomes for her patients. She is proud to say she has many regular patients. Some are even generational- mothers, their children, and grandchildren! When not at work you can find Ali with her teenage daughter skiing and snowboarding together and especially love Vail and Beavercreek Colorado as well of course here locally in our beautiful Sierra mountains! They also love to travel and Wailea Hawaii is a favorite destination as well as Mexico and Alaska.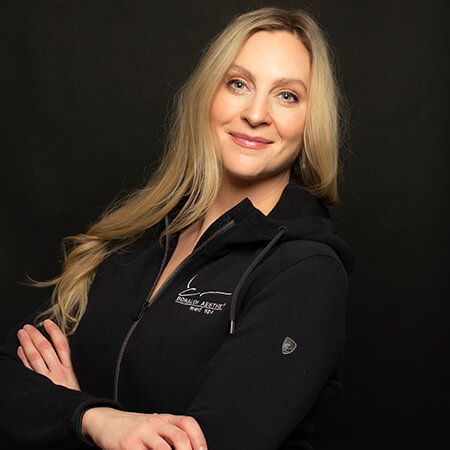 ---
Alyssa Paddock
Medical Aesthetician/Laser Technician
Alyssa Paddock has been a Certified Aesthetician in the state of Nevada for 20 years. She has a true passion for performing results-oriented skin care procedures and understanding the unique purpose of each individual product in our expansive line of medical-grade, brand-name products. Her mission is to offer her clients the highest quality service with a wide-array of procedures and treatments and most effective products for optimal results. Alyssa loves educating her clients and assisting them in achieving their aesthetic goals. When she is not at the office, Alyssa enjoys spending time with her kids and husband in the beautiful outdoors of Tahoe.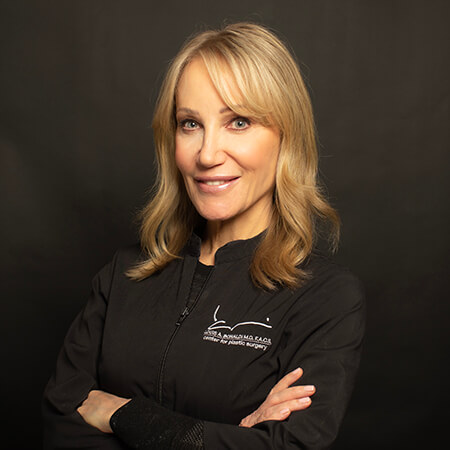 ---
Theresa Moser
Front Desk
Theresa started with Bonaldi Aesthetics shortly after retiring from the University of Nevada, Reno in 2019. She was looking for a fun post-retirement job and found her new work home as the Administrative Assistant. She enjoys learning about the aesthetic industry and all the amazing options we offer from injections, lasers, and skin care to how plastic surgery can change a person's life. Being in a very beautiful environment, working with the best surgeon, injectors and aestheticians makes it effortless to come to work each day. She is a fourth generation Nevadan and in her spare time enjoys snow skiing, being bossed around by her mini-schnauzer Bogey, and going on adventures.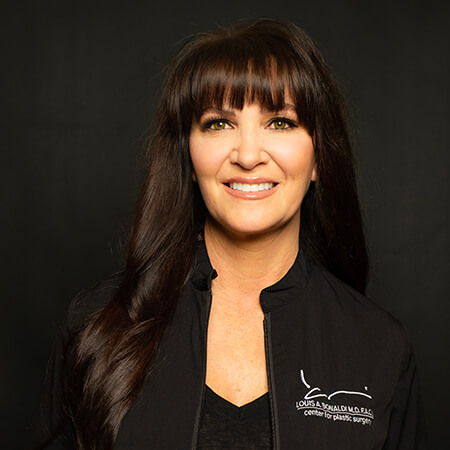 ---
Liz Centemeri
Front Desk
At the Front Desk, Liz is one of the first interactions our patients experience, both in person and over the phone. She manages appointment requests, fields questions and provides excellent quality customer care. She has been at Bonaldi Aesthetics since May 2021. She is also a makeup artist for Jane Iredale® Mineral Makeup line. Prior to joining Bonaldi Aesthetcs, Liz did makeup for Dior and Lancôme. Liz believes and knows how makeup can help people feel beautiful and confident. Liz loves the beauty industry in all forms and loves hearing clients' success stories. Those meaningful interactions make her day. She has been in customer service for 22 years. She has a BA in Art History, & Minor Cultural Anthropology from the University of Nevada, Reno.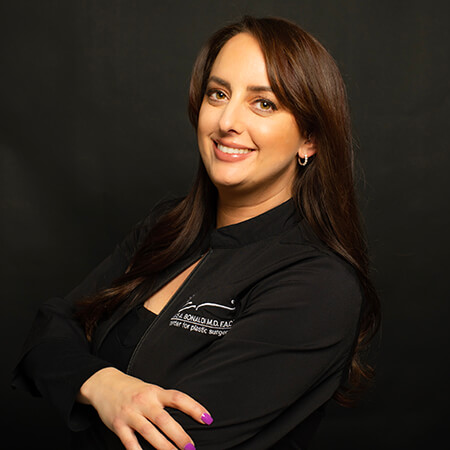 ---
Tamara Evans
Patient Concierge
Tamara has been with the team at Bonaldi Aesthetics for more than ten years. She has been the patient concierge for the past four years. As Patient Concierge she has the pleasure to make sure all surgical patients are taken care of from the time they schedule their consultation until they after they have surgery. She is a makeup artist for our Jane Iredale line specializing in post-surgical makeup. She has been working with the Jane Iredale line for almost 17 years. Tamara also works at our front desk greeting patients and answering any questions they may have. When not at work, one can find her playing with her Boston Terrier, Rico.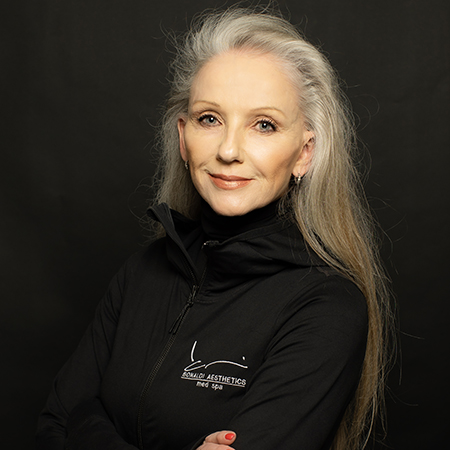 ---
Klaire Seydor
Office Manager
Klaire has been with the team at Bonaldi Aesthetics for 13 years. She started as a receptionist where she excelled and because of her many talents and welcoming, happy personality, hard work and diligence, advanced to office manager. As a valuable part of the practice, Klaire loves working with all our clients as they navigate their aesthetic transformation to achieve their personal goals. Klaire's extensive knowledge of plastic surgery and non-surgical aesthetic procedures places her in a unique position to answer all questions and make our patients' experience extraordinary. In addition Klaire manages many back-office operations including assisting staff, scheduling and making sure everything runs smoothly. You might also occasionally see Klaire on our front desk greeting patients and answering any questions they may have. When not at work, she is busy spending time with her beautiful, young daughter and finds joy in Pilates.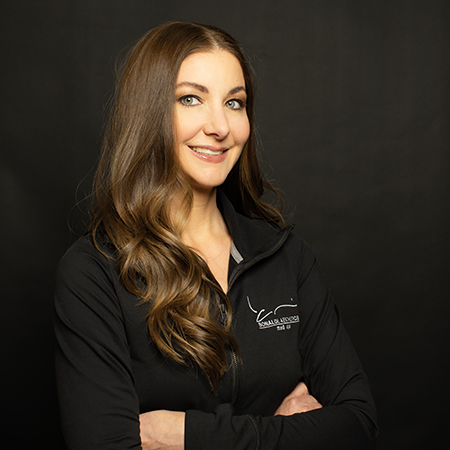 ---
Lisa Skogerson
Practice Manager
Lisa has been in healthcare management for 20 years and has been with Bonaldi Aesthetics as Practice Manager since 2004. Lisa is dedicated to ensuring all aspects of both the surgery and med spa sides of the business operations within our practice run smoothly. She employs best practices to ensure that our staff is content and has all the resources they need to provide optimal patient results and experiences. She continuously conducts research, attends conferences, and works closely with the best industry consultants to ensure we always have the latest in technology and product advances. She also schedules ongoing education for our providers to assure their techniques are cutting edge. Lisa also often presents quotes for surgical procedures explaining them in detail and answering questions and schedules surgery patients. During her free time, she enjoys biking, hiking, running, cooking, traveling, and spending time with her family, friends, and dogs.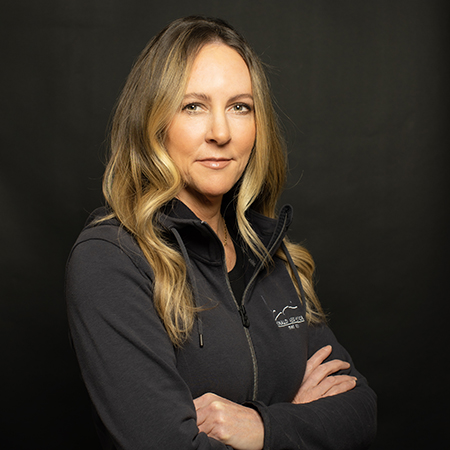 ---
Riley Skogerson
Office & Social Media Assistant
Riley assists with office operations to help ensure a seamless patient experience. She helps with a variety of tasks including chart prepping, organizing office materials, stocking products, and running errands. Riley also assists our providers with taking before and after photos, getting video of services and gathering content and posting for our social media accounts. Riley enjoys learning everything there is to know about the aesthetic industry. She is currently a student at UNR in her second year studying human development and addiction treatment. In her spare time she enjoys spending time with her dog, being at the gym and spending as much time in the outdoors as she can.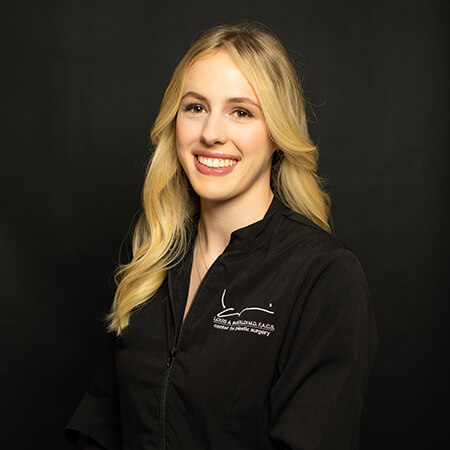 ---
Tierra Bonaldi
Marketing Consultant
Tierra oversees the strategic direction, mission, and vision of Bonaldi Aesthetics. She works in accord with the management team and lead providers to ensure that every aspect of all experiences at Bonaldi Aesthetics are elevated and the best in northern Nevada. She also collaborates with management to make sure that our employees love their jobs and find their work home a positive, healthy, happy place to be. She is proud of the longevity of the team at Bonaldi Aesthetics, many in double digit numbers of years working here. Her background is in marketing and owned an agency for 21 years before making a transition to focus on growing the med spa side of the practice. She works with a team leading the marketing efforts of Bonaldi Aesthetics. She is also the very proud wife of Dr. Bonaldi. When not working, she enjoys spending time with her husband, children, grandchildren, and hiking in the mountains or along the river with her two dogs.