The Surgeon
Louis Bonaldi, MD, FACS
---
Gentle, soft-spoken and humble are three words not typically associated with a gifted plastic surgeon. But Dr. Louis Bonaldi, head of The Center for Plastic Surgery, is anything but typical. There are two very distinct sides to this remarkable man, both of which are tempered with an unbelievable level of modesty. We invite you to get to know both sides.
Dr. Bonaldi, The Artist
The artist in Dr. Bonaldi surfaces as a painter who finds inspiration from his muse regularly, and as a concert pianist who has performed at the world-famous Carnegie Hall. This wildly creative side gives Dr. Bonaldi a distinct edge over others in the field because his keen eye for beauty is inherent, not learned.
Dr. Bonaldi, The Surgeon
The surgeon in Dr. Bonaldi is a perfectionist who has by all standards mastered his craft. In addition to being a board-certified plastic surgeon, he has successfully completed advanced training in reconstructive and microsurgery, an accomplishment achieved by only a handful of elite doctors nationwide.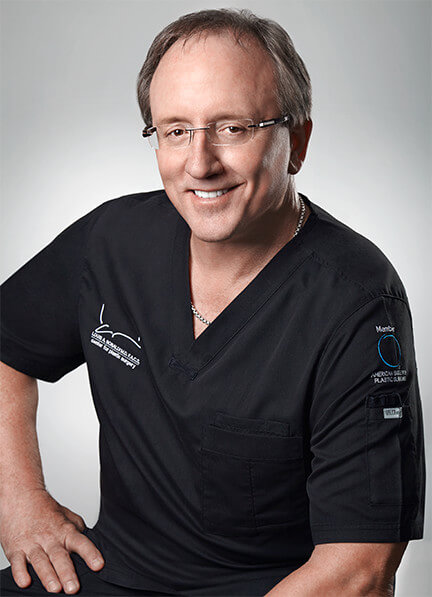 Beyond schooling and training, Dr. Bonaldi has the extensive experience you want in a plastic surgeon. Performing more than 15 times the national average of facelifts per surgeon per year, Dr. Bonaldi has what it takes to treat the most complex cases with care and finesse, and has the advanced medical training to handle any complication that may arise.
Resume
---
Education
Bachelors of Science: University of Nevada, Reno, 1975
Medical Doctor: Tufts University School of Medicine, 1979
Internship: University of California, San Diego, General Surgery, 1979-1980
Residency in General Surgery, University of California, San Diego, 1980-1985
Research Fellowship: University of California, San Diego, 1983
Plastic and Reconstructive Surgery Fellowship, University of California, San Diego 1985-1987
Microsurgical Fellowship: Royal Melbourne Hospital, Australia, 1987 Assistant Clinical Professor of Surgery, University of California, San Diego, 1987-1989
Board Certification
American Board of Plastic Surgery, 1991
Affiliation
Assistant Clinical Professor of Surgery University of Nevada Reno 1991 – present
Membership
American Society of Aesthetic Plastic Surgery
American Society of Plastic Surgeons
American College of Surgeons
Nevada State Medical Association
Awards and Recognitions
Best Doctors in America Award -1999 through 2012
Leading Health Professionals of The World – 2010, 2012
University of Nevada Alumni Association Service Award – 2011
Dean's Outstanding Alumnus Award, University of Nevada School of Medicine – 2010
Best Plastic Surgeon, Reno News and Review – 2009
Health Care Hero Award Nevada Business Weekly – 2009
Best Plastic Surgeon in Nevada, Nevada Magazine – 1995
Chairman's Prize for Outstanding Resident – 1985,1987