Laser Treatment
Laser Hair Removal
---
We all love the smooth feeling of freshly shaved or waxed skin. Unfortunately, these methods are not permanent, and unwanted hair returns in as little as a day. This can be a frustrating experience, especially as waxing can be painful and daily shaving is time consuming and can cause irritation. Laser hair removal is a non-invasive and comfortable alternative to shaving, waxing, or plucking. These treatments use highly concentrated light pulses to eliminate unwanted facial and body hair once and for all. Achieve long-lasting smoothness while taking one thing off of your morning to-do list.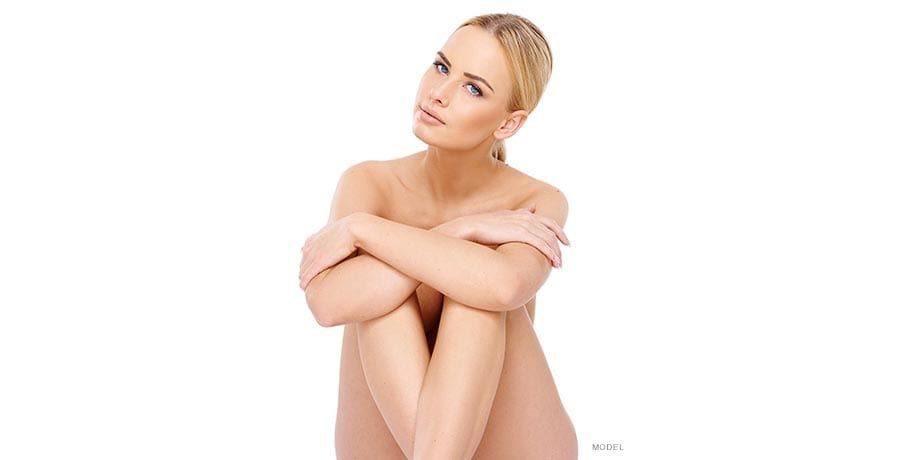 Benefits
Removes unwanted hair from the legs, armpits, bikini line, face, neck, abdomen, chest, and back
Targets hair at the root for permanent removal
Non-invasive and gentle
Requires no downtime
Allows you to say goodbye to razors and waxing
Candidates
Men and women who are fed up with the constant growth of unwanted hair can benefit from laser hair removal. This treatment is perfect for individuals with sensitive skin that is irritated by shaving or waxing. Patients with fair skin and darker hair usually see optimal results. Patients considering laser hair removal should be in good general health, have realistic expectations of their results, be non-smokers, and should not have pre-existing skin conditions that could be irritated by the treatment.
Laser Hair Removal Procedure
Laser hair removal is performed in our outpatient center. Depending on the areas being treated, your session may take anywhere from a couple of minutes to upwards of an hour. Before your treatment, a topical anesthetic may be applied to sensitive areas to enhance comfort, although this is not always required. During your treatment, highly concentrated pulses of light are delivered into the hair follicle through a handheld device. This device allows for precise targeting of the hair follicle so that the surrounding skin remains untouched and unharmed. The hair follicles absorb these pulses of light, which damages them and prevents future hair growth.
Laser hair removal is a pain-free procedure. Some patients experience warmth and a mild tingling sensation during the process, but this disappears immediately after. A cooling device is also used to promote comfort. Repeated sessions are required for the permanent removal of hair. Most patients need three to five sessions spaced five to eight weeks apart, depending on the location and size of the treatment area.
Recovery and Results
There is no recovery period or downtime following your laser hair removal, and you can return to work and your day-to-day activities immediately. Your skin may appear pink or red, similar to a mild sunburn, after the treatment. This can take anywhere from a few minutes to a couple of hours to fully dissipate. Makeup can be worn the following day to hide any lingering redness. Although this procedure is non-invasive, some mild discomfort may occur. If so, cold compresses are enough to soothe the area. Your skin will be more sensitive to the sun following your laser treatment, and it is recommended that you wear sunscreen on the treatment areas for at least six weeks.
Laser hair removal permanently inhibits hair growth after a series of three to five treatments. The speed of your results will vary depending on the treatment area and thickness of the hair follicles. Most patients achieve permanent hair loss, and any remaining hair will be thinner and less visible.