Laser Treatment
Laser Hair Removal
---
Unwanted hair can be frustrating. A person can attempt to get rid of unwanted hair using razors, waxing, bleaching, and various other at-home treatments that provide no means to an end. How does a person remove hair for good? Laser hair removal treatments use highly concentrated light to penetrate the hair follicles and slow down the growth of hair. Patients can eliminate embarrassing face and body hair and no longer have to worry about the constant maintenance of removal. With laser hair removal sessions, patients can get rid of hair safely, effectively, and permanently.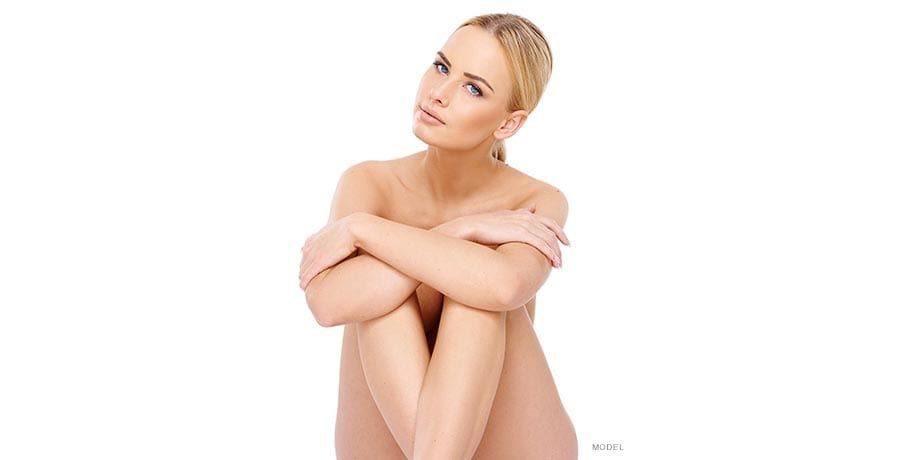 Benefits
Non-invasive
Slows hair growth
Minimal downtime
Permanent results
Candidates
Men and women who want to get rid of unwanted facial or body hair that makes them self-conscious are ideal candidates for laser hair removal. The face, neck, abdomen, legs, and underarms are common areas women have treated. The shoulders, chest, and back are typical target areas for men. The best candidates have dark hair and light skin and do not have any serious skin problems. Ideal patients for laser hair removal:
Are in good physical health
Are looking for an alternative to shaving, waxing, or bleaching
Have realistic expectations
Do not smoke tobacco
Do not have any current medical conditions
Procedure
The treatment is performed in-office and takes anywhere from several minutes to an hour or more depending on the size of the treatment area. Most patients will require three to five treatments at five- to eight-week intervals to achieve optimal results. First, a topical anesthetic is applied to the treatment area. A beam of highly focused light is used directly on the skin to absorb and disable the hair follicles. Patients may feel some discomfort and a slight stinging sensation. Skin cooling is utilized to provide patients with comfort throughout the treatment.
Recovery
Patients can return to work and normal activities immediately following the procedure. The medical aesthetician will provide patients with specific care instructions, especially how to care for the skin. Side effects are minimal, such as swelling and redness around the hair follicles. A proper skin care regimen is encouraged, and sunscreen should be applied to protect the treatment area(s). Patients should contact us if the skin redness or irritation does not resolve quickly.
Results
Results may vary for each patient depending on hair thickness, the area(s) being treated, and the hair growth cycle. Results may not be immediate but will gradually become noticeable, as several treatments are generally required for an optimal outcome. Most patients achieve smoother skin with permanent hair loss results.
If you have unwanted hair you would like to get rid of, you might be a candidate for laser hair removal. Our medical aestheticians can help you decide if it is the right procedure for you. Schedule your consultation by calling (775) 828-7400 or by filling out our online contact form.